Home
Phoyo is a photo booth automation software.
It can be used for:
social events (parties, weddings, …)
official document (ID cards, passports, …) pictures production
commercial unattended booth (in malls, shops, …)
This is its official website.
View the complete list of features here.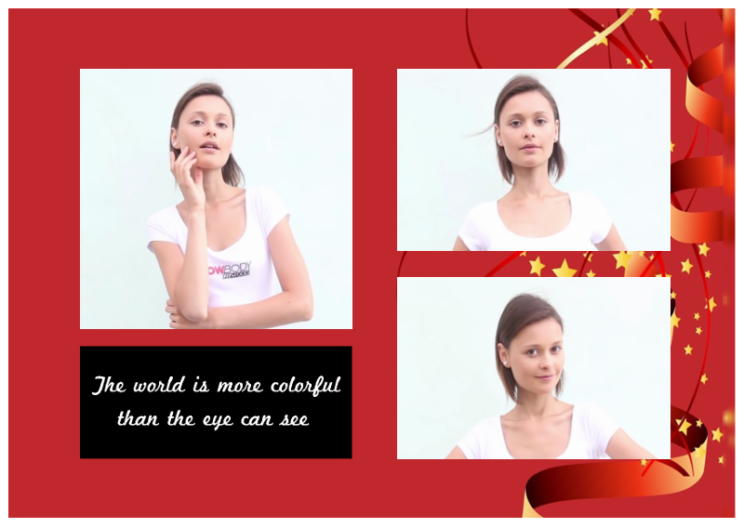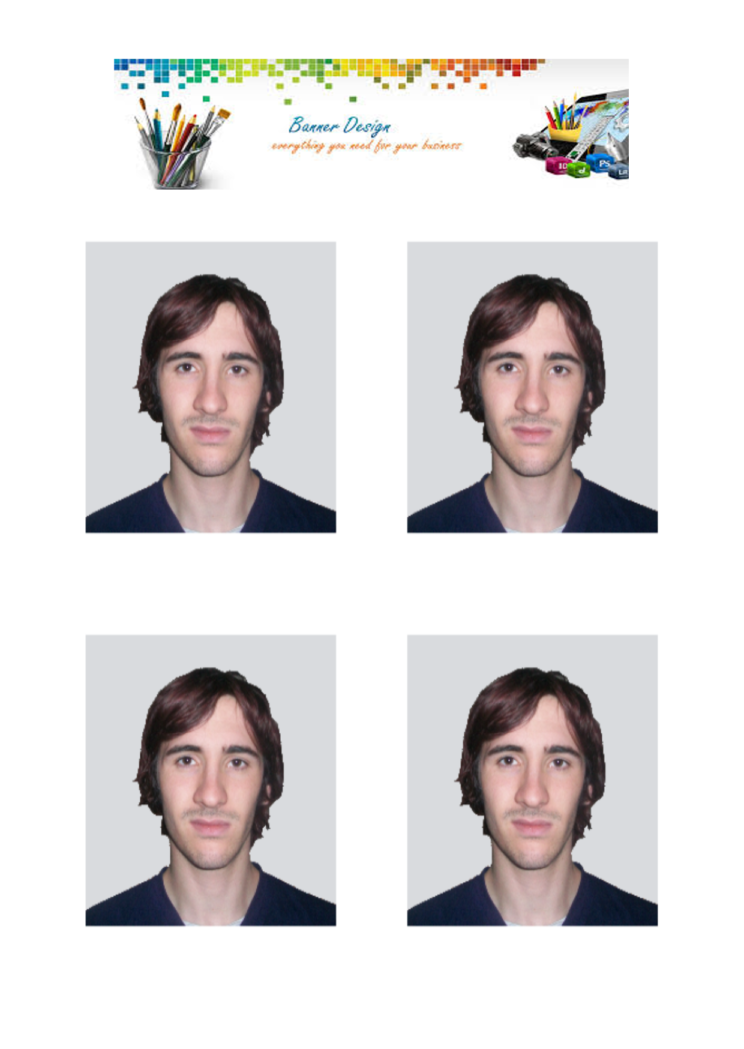 Whether you are a professional, an amateur or an occasional user, Phoyo provides you with the software tools you need to get your photo booth setup working. You can further enhance the user experience thanks to many customization options available.
Features
The Phoyo software automates digital photo booth built as kiosks or vending machines.
It works with a camera and optionally a printer, a coin device and an Internet connection.
Windows & Linux photo booth software
Phoyo Windows version is certified to work on Windows 7, Windows 8 and Windows 10 editions. The linux version has been tested on Ubuntu and some of its derivatives (Linux Mint, Lubuntu).
Video preview
With the preview feature, users can watch themselves before the shooting phase. It allows to visualize a usually less detailed version of the final picture and correct eventually one's position before finalizing the photo session.
Touch screen / mouse / keyboard interactions
Phoyo accepts input from users as it runs. Touch screen signals, keyboard strokes or mouse clicks can be received as input. A virtual keyboard is also available for textual input. In this way users can satisfactorily drive their photo session.
Webcam photo booth
Webcams have low cost and high flexibility. Despite the low cost, the resolution is impressive, reaching for some models 1920×1080. Phoyo resolutely works with integrated webcams as well as external usb webcams.
Digital (DSLR) camera support
Among digital cameras DSLR (Digital single-lens reflex) cameras provide better low-light performance. It makes them ideal for photography inside booths where the light is generally low. Phoyo supports a lot of models of Canon, Nikon and Sony brands.
Printing support
The Phoyo photo booth software allows to print directly to any kind of printer supported by the OS. Nevertheless inkjet and dye-sublimation printers will be more appropriate for printing photographs.
Connected photo booth (facebook, email)
The social web is growing quickly. Million of people use social networks everyday. Phoyo allows users to post their pictures directly on their facebook account or send them by email.
File transfer support
Providing access to the final pictures may be achieved in a number of ways: storage on local disk or on removable media, transmission on centralized servers, etc. The file transfer feature allows to setup such custom pictures delivery methods.
Speaking photo booth software
Phoyo features a vocal user interface that can provide directions by generating voice prompts. Although it is not mandatory, it definitely enhances the user experience.
Coin acceptor support
Coin acceptors allow to collect payments automatically by using simple coin detection principles. They analyze each coin according to mainly its weight and size. Phoyo can connect to such devices using several drivers.
Full screen locked down mode
Phoyo execution window can occupy all the available display surface of the screen thus allowing to get a more professional look and feel for the photo booth user interface.
Over 30 image effects
Image effects are algorithms that transforms your pictures to add an artistic look or produce a better quality image. Chroma key, distortion, blur, lighting and many more effects are available in Phoyo.
Template editor
Many picture templates are available in Phoyo. In addition you can create new ones by merging images, combining effects, thus expressing your creativity through the template editor.
Identity photographs standard
Your picture in an official document (passport, ID card, …) has to meet some standards depending on your country. Nowadays requirements are based around the biometric passport standards used worldwide and supported by Phoyo.
Lot of customization options
In order to adapt efficiently to various hardwares and offer a user interface more relevant to the social context, Phoyo offers a lot of options accessible through the configuration window. You can then change colors, messages, images, etc.
Supported Cameras
Below is the list of supported cameras:
(Webcams are supported)
Canon EOS-1D Mark III
Canon EOS-1D Mark IV
Canon EOS-1D X Mark II
Canon EOS 100D
Canon EOS 1000D
Canon EOS 1100D
Canon EOS 1200D
Canon EOS 1300D
Canon EOS 450D
Canon EOS 650D
Canon EOS 5D Mark III
Canon EOS 5D Mark IV
Canon EOS 50D
Canon EOS 500D
Canon EOS 550D
Canon EOS 6D
Canon EOS 60D
Canon EOS 600D
Canon EOS 7D
Canon EOS 70D
Canon EOS 760D
Canon EOS 80D
Canon Rebel T5
Canon Rebel T6
Nikon D33
Nikon D3s
Nikon D300
Nikon D300S
Nikon D3300
Nikon D4
Nikon D5
Nikon D5500
Nikon D5300
Nikon D5200
Nikon D5100
Nikon D5000
Nikon D600
Nikon D610
Nikon D700
Nikon D750
Nikon D7200
Nikon D7100
Nikon D7000
Nikon D810
Nikon D810A
Nikon D800
Nikon D800E
Nikon D90
Nikon Df
Sony α7
Sony α7 II
Sony α7R
Sony α7R II
Sony α7S
Sony α5000
Sony α5100
Sony αv6000
Sony α6300
Sony NEX-5R
Sony NEX-5T
Sony NEX-6
Sony HX60
Sony HX80
Sony HX90
Sony HX400
Sony WX500
Sony RX10 II
Sony RX100 III
Sony RX100 IV
Download
CAUTION:

Unsafe

altered (often not working) packages are proposed by several download

websites

. Do not download Phoyo from these websites.

Known websites of this kind:

Re-download from our site if you have any doubts.
NOTICE: Phoyo is

not yet

digitally

signed

. For this reason it may be

blocked by some anti-viruses

.
The photo booth automation software
v 2.8
The free version
Platforms
Windows

(7, 8, 10)

Linux

(tested on Ubuntu 16.04)

Limitations

for personal use only
advertisement top-banner added to the pictures

for personal use only
advertisement top-banner added to the pictures
no dslr support

Link
↓ DOWNLOAD (setup)
↓ DOWNLOAD (32 bits)
The ID photos printing tool only
v1.3
This is a free (open source) standalone and portable tool that helps to print (from home and without using a photo booth software) photographs that conform to the biometric passport standards.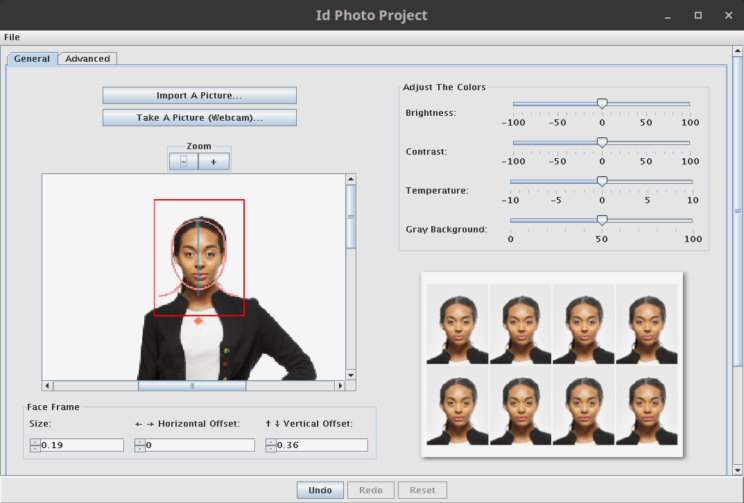 Platforms
Windows

(XP, Vista, 7, 8, 10)

Cross-platform

(Windows, Linux, OSX, …)

Limitations

java 1.8 required
no limitation
GNU GPL license

Link
↓ DOWNLOAD
↓ DOWNLOAD
Contact Us
Email us with any question or inquiry.
We would be happy to answer your questions.
Our Email Address